As the leading Yugoslav and Serbian school of mining engineering, the Mining Institute created numerous top scientists, researchers, university professors, designers and bearers of the most responsible operational tasks in mines. It surpassed and still surpasses in research, development, reaching and implementing new mining technologies, experimental, laboratory and measurement methods, new solutions and approaches in research and designing.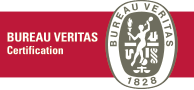 ISO 9001, ISO 14001, ISO 18001

Laboratory For solid fuels

Laboratory for the protection of living and working environments

Laboratory for geomechanics
The criterial commitment of the Institute, directed at continual increase of efficiency and work results, measurable according to the most developed mining economics, is achieved through certification, i.e. implementation of international standards ISO 9001, ISO 14001 and 18001, and by accrediting laboratories. The integrated management system, established in this way, presents part of the Institute's business policy, whose final goal is promoting the quality of business and the level of scientific, research, and engineering-creative activities and services.